Obituaries » KAREN K PRATT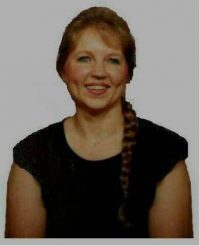 Obituary Viewed 88 times
Karen K. (Armstrong) Pratt of Auburn, MA, died on November 1, 2005 after a two and one half year battle with cancer. She left behind her husband of 36 years, Lou Pratt, her daughter Jeannie wife of Keith Michelson of Auburn and two sons, Tim and his wife Jen Pratt of Myrtle Beach, SC and Rob and his wife Holly Pratt of Las Vegas, NV, three grandchildren; Eric Michelson, Colton Pratt and Melanie Pratt; her mother Darlene Coleman of Yucaipa, CA, father-in-law Leo Pratt, Sr. of Leicester, five sisters; Kathy Sawyer, Margaret Orcutt and Linda Aroz all of CA, Pat Furguson and Jean Bergeron both of OR, three brothers; David Armstrong and Danny Armstrong both of CA and Phillip Coleman of OR. She was predeceased by her father, Donald Armstrong, brother Dennis Armstrong and Sister Mary Hare.
Karen was born in Iowa City, Iowa on May 4, 1951. Karen worked as a waitress at the Wyndham Hotel in Westborough for 16 years and previously at IHOP in Shrewsbury for 18 years. Karen worked with her husband Lou hosting DJ and Karaoke Shows and Elvis Tribute Shows throughout the area and around the country.
Karen was happiest when surrounded by friends and family. She loved dancing, cheap wine (Boone's Farm Apple Wine), crafts, planning family gatherings and never missed an opportunity to dress in costume for Halloween.
Her contagious smile and beautiful dimples could brighten the darkest day. She had an amazing ability to find good in everyone she met. She was a remarkable woman that lived life to the fullest and showed us what it means to die with dignity
From the time Karen was diagnosed with cancer to the moment she died, she never complained or asked why this was happening. She would console all those around her and thank them for the great times she had with them.