Obituaries » JAMES B. KOKERNAK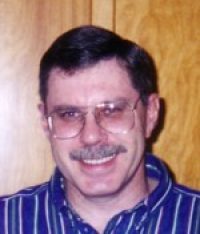 Burial Date: March 16, 2006
Section Garden of Valor I Lot Number: 38Grave Number: C #3
Obituary Viewed 554 times
James B. "Jim" Kokernak, 58, of 55 Cushing Road, died Sunday, March 12, at home after an illness.
He leaves his wife of 39 years; Janice M. (Kozub) Kokernak, a son, Scott J. Kokernak and his wife Christine of Leominster; a daughter, Kim A. Kokernak and her husband William Palis of Chester, NH; his mother, Elaine P. (Poulin) Kokernak of Dudley; a brother, Bruce G. Cokernak of N. Carolina; a granddaughter, Alexandra Kokernak; nephews and nieces.
He was born and raised in Webster, the son of the late John F. Kokernak, and lived in Webster and Dudley all of his life. He graduated from Bartlett High School in 1965 and earned an Associate Degree at the New England School of Accounting.
Mr. Kokernak was a systems consultant for 18 years at Allmerica Financial, now Hanover Insurance Group in Worcester.
He was a member of Saint Joseph Basilica. He was an avid golfer and longtime member of the Nichols College Golf Course, where he twice won the club's annual championship.